Reverse Your Age in ONLY 1 VISIT!
---
---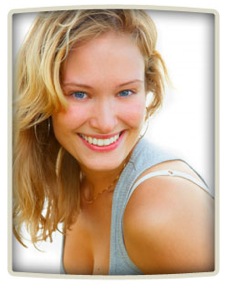 You may have heard of some of the many recent advances in Cosmetic Dentistry and how new smiles can literally be created. What you might not be aware of is just how easy and quick some of these procedures are.Turning back the clock is now easier than ever with restoring your smile back to the days of twenty- something! It is easy to spot a worn-down aged smile and a youthful one.
..
An aged smile will show the following:
Uneven worn down front teeth
Front teeth are the same level as adjacent teeth
Front teeth don't show enough when smiling
Teeth are too yellow
Reversed smile-line
Edges of lower teeth are yellow
.
With Composite Bonding turning back the clock on your smile is now as easy as just 1 dental visit! Think of Composite bonding as a 'clay-like' material that has the same colour as your own teeth. The material gets moulded on your teeth to lengthen or reshape the teeth to give an instant new smile. A special light hardens this material in a few seconds and "whoa-la!"
You also don't have to spend your whole pay check to get these done. Composite bonding is easy, fast and very affordable.Next time you thinking of getting that face-lift or Botox™treatment don't underestimate the power of what a new smile can do for you. Ask your dentist about composite bonding and restore your smile to a new one.
Visit us at www.myteeth.co.za for more information!
---