The Smile Consultation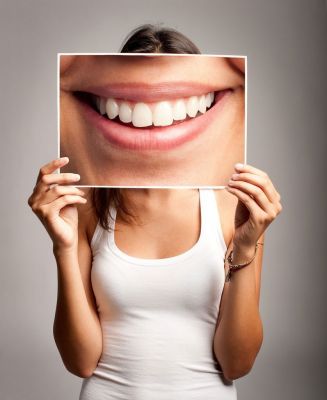 OUR nr. 1 SERVICE!
We believe that all dentistry should be viewed through a cosmetic and esthetic lense to provide the highest overall satisfactory outcome. Our teeth and smiles form the nr. 1 building block of our esthetic being and facial beauty through which we present ourselves to the world!
We at Myteeth are serious about cosmetic dentistry and our many services include: teeth whitening, clear braces, composite bonding, porcelain veneers, resin veneers, metal-free crowns, metal-free fillings, smile make-overs, digital smile design and gums that provide the final pink background to frame a beautiful and simmetrical harmonous smile!
For many people having a truly beautiful smile is just another dream. For some reason they just believe that they should accept the fact that they do not have the teeth or smile they really want. Many people are unaware of the many options COSMETIC DENTISTRY is offering them. A SMILE CONSULTATION is designed to show you exactly what your options are for getting that perfect beautiful movie star smile or to correct just any esthetic or cosmetic dental problem.
Where Do We Start?
All great smiles start with digital smile design(DSD) to look at the whole face as a guide for smile perfection. We usually start with teeth cleaning and Teeth Whitening. The colour is crucial because this is the basis around which everything else is build upon. Next are your gums. An even cut gum line is what we look for and not too much of a gummy smile either. Straightening your teeth follows next. With a combination of clear braces, dental veneers and bonding, this is usually easily achievable and could sometimes even be done in one single visit!

9 Different Techniques Or Options:
With the following tools and options to our disposal we can cosmetically enhance and transform your smile into a new one!
1. Clean teeth and Fresh breath centre
2. Colour (Teeth Whitening)
3. Clear Braces / Adult Orthodontics
4. Gum Contouring
5. Composite Bonding
6. Dental Veneers
7. Cosmetic Crowns
8. Dental Implants or Dental Bridges
9. Maintenance
What Happens At The Smile Consultation?
We first
listen
to your
main complaint
and concerns that you might have about your smile. Most people will typically know what bothers them as these imperfections are so part of their daily thoughts that they know what they don't want. The dentist will try to
visualize
how a perfect smile would look on you and if this is achievable or not. A beautiful smile is well-planned and designed using the latest
Digital Smile Design (DSD)
techniques with the least invasive procedures possible. Many times no to little tooth structure is removed to follow the
biomimetic principles
of minimally invasive dentistry.
During The Consultation, Everything Is Taken Into Consideration:
The eyes, mouth, midline, facial shape, nose size and your complexion. Your budget is also important and determines which option will suit you best. It is important to realize that many times there is more than one option available. Photos will be taken and a profile will be built to highlight your problem areas so we can have a clear plan to follow to correct the problems.

**MONTHLY SPECIAL***

Every month we are giving away 5 Smile Consultations absolutely free!
To qualify for your FREE SMILE CONSULTATION download our Free Report on the 9 Dental Secrets to a Moviestar smile!.
---