The Smile Makeover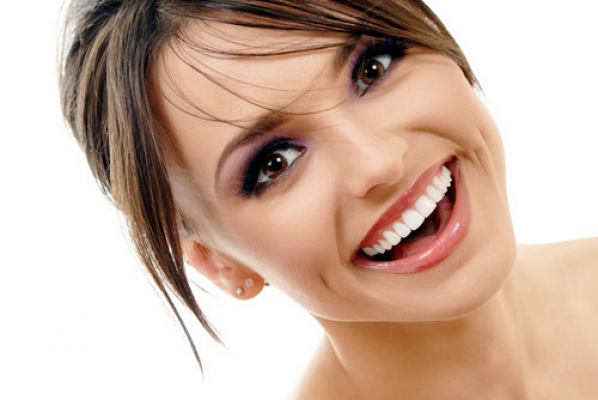 Invest In Your Smile You Wear It Every Day! If you were not blessed with a picture perfect smile, do not worry. Most of the beautiful Hollywood smiles out there were not born that way, but needed a little help. A smile make-over is a comprehensive cosmetic dentistry process of improving the appearance of your smile and is something that is chosen by you the patient. We make use of a variety of treatments that aim to correct the colour, alignment, spacing, missing teeth, chipped, cracked or uneven teeth, tooth length and tooth proportions.
Mini smile makeover
If only a few (2 or 4) front teeth need attention we often refer to this as a mini smile makeover. Mini makeovers are sometimes enough to address your problem and will have the added benefit of boosting your confidence!

The Sequence To Your Smile Makeover
You want that perfect new smile and you want it yesterday! Porcelain veneers, bonding, crowns, where do you start? A beautiful smile consist of many ingredients including colour, gums, shape and obviously your teeth. When conventional braces is not a option, cosmetic dentistry can help, but you have to follow the right sequence (7 STEPS):
1) Smile Consultation
This is where you meet us and bring all you questions so we can help you to 'design' your new smile. We will go through all the options and making use of the 9 Dental secrets to see how we can transform your smile. To learn more about our smile consultations click here.

2) Oral Hygiene Session
Clean and healthy teeth are necessary to form the basis where all the work will be build apon. The oral hygienist will also evaluate your gum tissue and inspect for any signs of gum disease or potential problems that might prevent us from moving forward. Healthy gums form the basis of healthy bone and any problems with your gums will tell a lot about the foundation of your teeth and bone.

3) Teeth Whitening
When doing cosmetic Dentistry we always want to get your teeth as white as possible before we attempt any veneers or Bonding. Why? Only natural teeth will whiten and if you ever want to whiten your teeth after your veneers or bonding you would have to redo the work. Whitening your teeth will also give us the base colour to which all your veneers and dental work are match to.
4) Clear Braces / Adult Orthodontics
Minimal to no tooth reduction is a priority to ensure the long term health of your teeth. This often means wearing clear braces to align the teeth up to ensure the least amount of reduction when looking at veneers and cosmetic options. Without this initual alignment, too much tooth structure is reduced and this impacts on the lifespan of the teeth. To see if you qualify you need to come and see us for a Smile Consultation. The main advantage of clear braces is the cosmetic aspect and the speed of the treatment! This makes it an unbelievable option for adults that often feel they do not want to wear metal braces. What if we could align your front teeth in 6-16 weeks? Did you know that all our teeth get more crooked over time? If that slightly skew central incisor is not corrected now, it will look worst by next year.
5) Cosmetic Dentistry
Sculpting/Bonding, Crowns & Veneers, Bridges & Implants
These procedures form the building blocks and tools that we can use to design and produce your new smile.

6) Biteplate & Follow-up
It is crucial to protect your new teeth and smile against the forces of chewing, eating and grinding. For many patients these forces were the very reason for them wanting to do a makeover. If we do not protect your newly designed teeth and smile, changes are that chipping and even breakage can happen. A night guard/bite plate will protect your new smile.

7) Your Best Smile Ever!
Your smile is the first thing others will notice about you! A great smile can boost your confidence and truly is an asset!

---