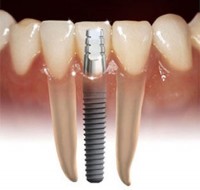 Regular Dental Visits and a scrupulous home hygiene program can keep your breath fresh and your smile sweet. How's your D.I.Q? (Dental Intelligence Quotient).Take a Quiz and find out…
.
Hover over the picture to view the answer.
.
1) The following people are good candidates for dental implants:
a) People between the ages of 18-90
b) People that smoke
c) People that grind their teeth
d) All of the above
.
.
2) The main reason why we get cavities:
a) Eating too many sweets
b) Not enough brushing and flossing
c) Too much acid formation on our teeth
d) Not enough fluoride
e) Genetically 'weak' teeth
.
3) The one thing we can do to prevent bad breath :
a) To eat less sweets
b) To brush for more than 2 minutes
c) To brush our tongue after our usual brushing routine
d) To stop smoking
.
4)What food is the best to eat to prevent cavities?
b) Cauliflower
c) Potatoes
d) Red Meat
e) Jelly tots
---