Test your Dental IQ – August
---
---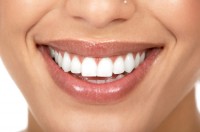 Regular dental visits and a scrupu- lous home hygiene program can keep your breath fresh and your smile sweet! How's your DIQ – Dental Intelligence Quotient?Take our quiz and find out.
Hover over pictures for answers
1) With CEREC Computerized Fillingsand crowns there are :
B) Only one visit needed
C) No laboratory involve
D) All of the above
.
2) Teeth whitening is the nr. 1 requesteddental service by patientsand:
A) Is only for young people'steeth
B) Is costing well over R2000
C) Only last a few months
D) Tray whitening is the mostpopular option
.
3) Teeth grinding affects manypeople world wide and is responsiblefor:
A) Chipping and breaking ofdental crowns and veneers
C) Cracks in enamel of teeth
D) All of the above
---