Test Your Dental IQ – June 2011
---
---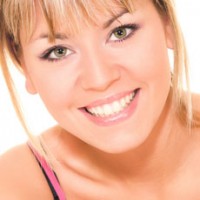 Regular dental visits and a scrupulous home hygiene program can keep your breath fresh and your smile sweet! How's your DIQ –Dental Intelligence Quotient?
Take our quiz and find outů
Hover over picture to view answers
1) Not all of our natural tooth enamelis the same colour
A) Front teeth are usually thewhitest
B) Molars tend to be in-between
C) Eye teeth are commonly thedarkest
D) All of the above
.
2) 1 Visit Dentistry (CEREC) can NOTtreat the following:
B) Snoring
C) Porcelain Veneers
D) Porcelain Fillings
.
3) Closing the gaps between yourfront teeth can NOT be done with:
B) Composite Bonding
C) Root Canal Treatment
D) Orthodontics
---