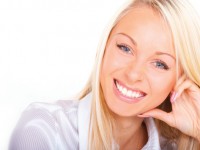 Regular Dental Visits and a scrupulous home hygiene program can keep your breath fresh and your smile sweet. How's your D.I.Q? (Dental Intelligence Quotient). Take a Quiz and find out…
Hover over pictures to view answers
1) The Nr.1 requested dental service by patients is:
a) dental fillings
b) teeth whitening
c) root canal treatment
d) dental veneers
.
2) Name the one thing you can do that will have the biggest impact to resolve bad breath?
a) brushing your teeth at night
b) flossing
c) cleaning & scraping your tongue
d) stop smoking
e) regular oral hygiene visits
.
3) Name the most affordable Cosmetic Dental treatment that can close gaps, whitens teeth, reshape tee
a) teeth whitening
b) composite bonding
c) porcelain crowns
d) fissure sealants
.
.
4) Name the most affordable Teeth Whitening option World Wide:
a) laser whitening
b) tray home whitening
c) beauty salon whitening
d) in-office power whitening
---