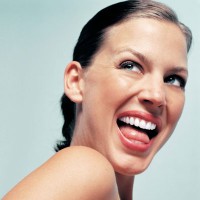 If you weren't born with a beautifulsmileor a smile you want to show offwith, your dental team fully understandyour concerns. Research hasshown that in realitygood-lookingpeople get preferential treatmentin life, love and work…and yes, life is unfair! However, not all the beautifulpeople were born that way and with the help of Cosmetic Dentistrythey have cheated a little. You too can benefit from a new smileand get the confidence that comes with it!
.
If you answer 'YES' to one or more of the following questions belowyou may want to change your smile for the better.
Are you a candidate for a smile improvement?
1) Do you feel embarrassed by your smile?
2) Do you cover your mouth when you smile?
3) Could a more attractive smile boost your selfconfidence?
4) Do you get compliments when smiling?
5) Do you envy other people's smiles?
6) Do you feel younger when you smile?
7) Would you like to improve your smile?
.
For a more detailedSmile Analysis, please see ourFREE SMILE ANALYSIS.
---