Design your Smile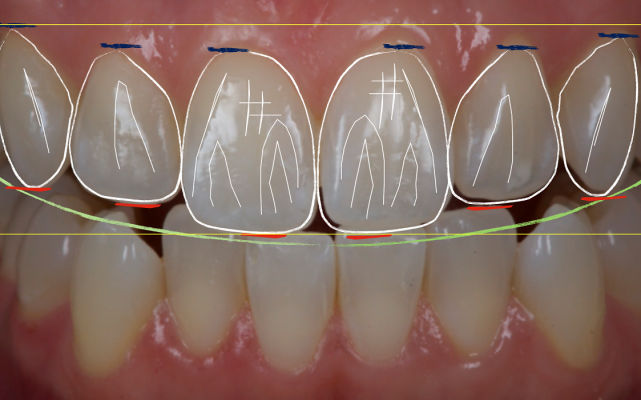 What Type Of Smile Suits You?
When more than 1 front tooth need attention, the need to look beyond the teeth becomes more important. The shape of the face, the type of smile and teeth shape, colour and form becomes part of the whole way of thinking in designing your new smile. Different smile types have been identified and you now have the opportunity to choose a different or complete new smile.

Face Types
The whole philosophy involves minimizing the negative features and enhancing the positive features of your specific face type.
Face types include: Oval, Long, Round, Heart-shaped and Square. The ideal face type is the Oval face and the aim is to adjust the other types to look more like the Oval face.


Questions To Ask While Shopping For Your New Smile
Does the smile complement your face?
Does the smile suit my personality?
Does the smile say what you want it to say?

Smile Types
Many smile types exist, with the biggest difference being the arrangement of the front teeth and angles of the teeth corners. Sharp corners generally represent a more square look (dominant / male) where round means more feminine or soft. The following are the most popular ones:

Adding length
Most smiles need more length due to
tooth wear
that happens with
age
and
teeth grinding
or clenching. As we age changes happen that play a big role in the overall aesthetic appearance of our teeth. Colour changes(more dull and yellow) and
shortening of the teeth
are the most obvious ones, but can easily be corrected.
By adding length or just by making the front centrals slightly longer than the laterals, you can easily take years off a worn down smile. Also see our
blog post
on adding length to your smile.
---