The 1 Visit Cerec Method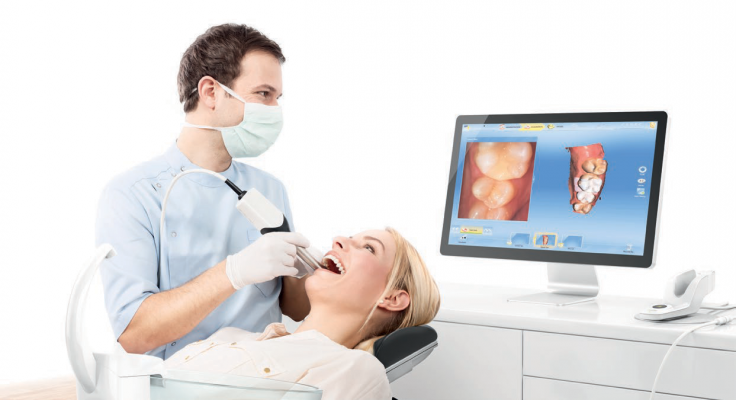 The new CEREC 3D SYSTEM can manufacture porcelain white fillings(Inlays/Onlays/Overlays), porcelain veneers, full ceramic crowns and metal-free bridges in just ONE visit! Let's talk about concealing once and for all your "dental history" with WHITE PORCELAIN FILLINGS. Be laugh-out-loud confident, whether you're in front of or behind the camera! White Fillings are truly the miracle in today's modern dentistry and there are definite reasons which make ceramic fillings most Dentists' Nr 1 choice!

Conventionally the dentist had to take an impression of the prepared tooth; put a temporary filling in and send the work away to a laboratory. 10 days later the filling or crown comes back from the lab and the dentist cements it in the patient's mouth.

With the new cerec system an image is taken of the prepared tooth with a special camera that transfers this to a computer. The new restoration is now designed and milled from a porcelain block within 10 minutes and the final restoration is cemented. That's it! Done.

NO MORE:
– Gaggy impressions
– Temporary fillings that come out and are just inconvenient
– Third party (lab) involvement that complicate things
– 10 - 15 days turnaround time to wait for LAB work to return
– Numerous shots to numb the tooth on 2 different occations in the same area

Watch the videos below to see how cerec changed dentistry forever!


---