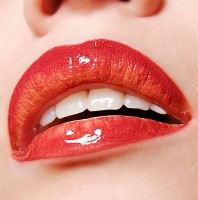 Congratulations on your new teeth and glorious smile! Now that you have the dazzling smile that you always wanted it is time to show it off! Beautiful lips is the frame that surrounds your new smile and keeping it in tip top condition, goes hand in hand with looking after your teeth.
.
We need the sun to help our bodies to ?synthesize Vitamin D, but too much sunlight can lead to burned skin, premature age and skin cancer. A daily application of sunscreen is all you need to keep sun damage to a minimum for your skin and lips.
.
And women, why not making use of the latest lipstick that contains sunscreen to protect those fabulous lips? Nothing is more attractive to us men than having colorful lips surrounding a glorious smile!
.
A beautiful smile not only consist of great teeth, but also our GUMS and LIPS. When evaluating a new smile a smile analysisis important to help me going through all the possible treatment options.
.
During the evaluation or smile consultationI pay special attention to these features toensure the end product is in harmony with all the surroundings. Our lips are very important and often only becomeproblematic when they lack volume. Our teeth give the necessary support to ensure beautiful full lips. Losing a front tooth orgetting dentures can compromise lip support that will result in a "fallen-in" look.
---