New Trend: Intentionally Crooked Teeth – Really?
---
---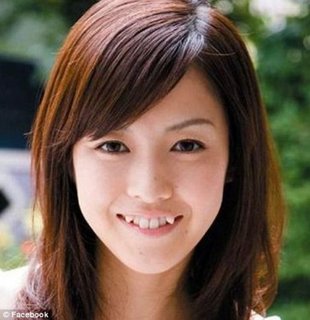 Japan. The forward-thinking land that first brought us lash extensions and 100-degree therapeutic baths is now responsible for a new beauty trend, but this one is sending shivers down the spines of traditional orthodontists. The country's latest brain trust? Deliberately crooked teeth. (Perhaps we shouldn't be so surprised, considering bagel-shaped forehead injections and flesh-eating fish pedicures also originated in this country.)
.
The look is called "yaeba," Japaneses for "double tooth," and it's achieved by attaching non-permanent mini-fang caps to the canine teeth in an attempt to look more childlike, and more desirable. Emilie Zaslow, PhD, Assistant Professor of Communication Studies at Pace University explains, "The naturally occurring 'yaeba' is because of delayed baby teeth, or a mouth that's too small."
.
The logic then, (such as it is) is that a crooked smile infantilizes women, making them look less "perfect" and therefore more easily "attainable" to men. The kicker? Messing with your smile costs upwards of $350. But that hefty price tag hasn't kept eager Japanese women from crowding into dental offices to have the procedure done.
..
http://ca.shine.yahoo.com/new-trend–intentionally-crooked-teeth—really-.html
It seems like the Japanese have gone 360 degrees around the clock with this one!
The fact is that while a straight and perfect set of teeth is what most of us want, too much of a good thing could just become ordinary and boring!
If we live in a perfect world everyone will have perfectly straight teeth and the odd skew tooth will give more uniqueness and maybe become saught after.
The fact that these woman become more 'attainable' to men is a sick thought.
Clearly, this look isn't for everyone. So, if you like me, you still think straight, white, healthy teeth are the way to go, maybeyou want to come see us for a SMILE CONSULATIONto see what dentistry can offer you.
---