Front Teeth Too Big or Too Small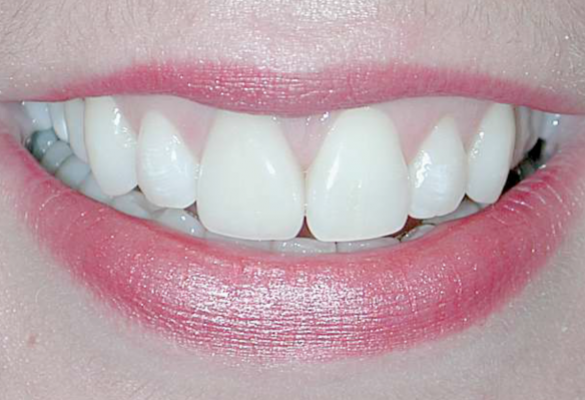 Size really matters when it comes to our front teeth and when teeth aretoo big or too small for your particular face shape, everything looks out of relation and harmony. With advances in Cosmetic Dentistry we can now easily change the shape and form of your teeth to better suit a particular face type.
Cosmetic dentistry can help to restore the shape and length of your smile. Even if you have a near perfect smile, but 1 tooth is slightly too big or uneven, that can be enough to let you go through life with a tight-lipped smile.
A) Treatment:
First we will look at the 9 different treatment options we use in Cosmetic Dentistry, and decide when and what options to apply. Our main goal is to be conservative and minimally invasive. A good teeth cleaning and then possible teeth whitening will be the start before trying to match any possible bonding or veneer work.
Treatment options for teeth that are too big or too small:
.



B) Our unique case:

Our patient opted for some
teeth whitening,
Dental Contouring
and
composite bonding
to reshape the 2 front teeth. This was all done in just 1 session. With Dental Contouring the 2 front teeth were slightly slenderised by safely polishing some of the enamel away on the outer sides to make the teeth look slimmer. In addition the laterals were made
slightly wider
by adding composite and using a Bonding technique.
This just ilustrates the point that either the front centrals 'look' too big or the laterals look too small. By widening the laterals the centrals appear to be in harmony without really any major work on them. The patient also needed a
night guard
to protect her teeth during sleep from chipping and further grinding.
---