Post & Core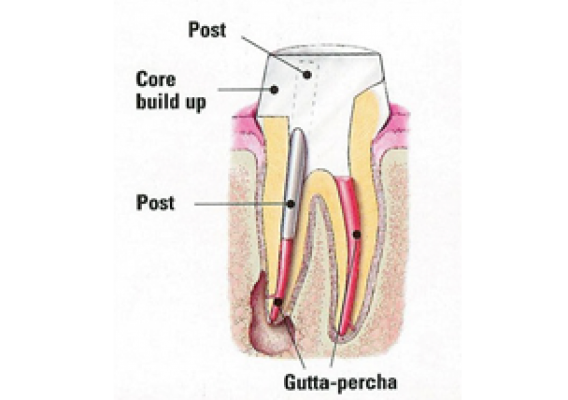 What Are Dental Posts And Cores?
A Dental Post and Core are usually used to give maximum strength to an already weakened tooth after Root Canal Therapy. There are different Dental Post and Core systems available with their individual applications for different treatment options.

Dental Post:
Made from metal, fibers or ceramic.

The dental post is cemented or screwed in one of the canals after

Root Canal Therapy

of a tooth.

The fiber post is ideal and is the latest edition to posts due to new Dental Fiber Technology.


Dental Core:
It is the visible part of the post that is build up to form a large retention structure onto which the dental crown can be cemented.


Back to GENERAL DENTISTRY...

---