Our 4-in-1 Super Spring teeth whitening special!
---
---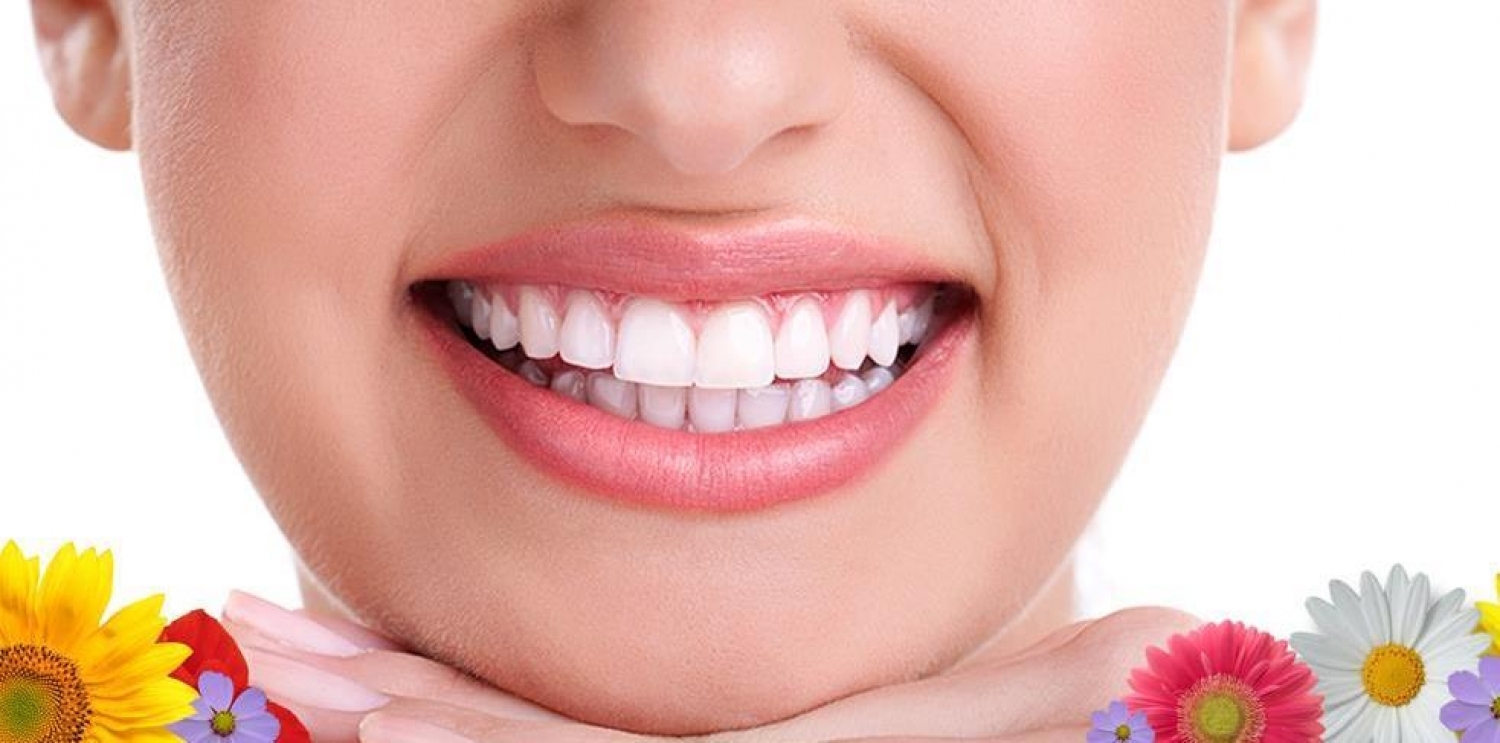 It is time to dust off all the build up winter stains to reveal a radiant & gorgeous smile! A white smile will work magic for your confidence and can shave years off to reveal the new younger you.
Teeth whitening is the first step in any esthetic or cosmetic dental procedure as this will whiten the surrounding teeth and background where your new restoration, crown or veneers are match to. Only dental enamel will whiten and all your dental restorations will stay the same colour during the teeth whitening process. This means that teeth whitening forms the first step in any esthetic dental procedure.

Dental cleaning goes hand in hand with the whitening process and as the name indicates it literally means polishing the surface to get rid of all the surface plaque and stains. Teeth whitening on the other hand whitens the internal tooth structure, but if covered with stains on the outside surface, your bleached and whitened teeth will hardly be visible.

Teeth whitening is very rarely a once off procedure as we constantly expose our teeth to smoking, coffee, tea and of course the ever present ageing process. With age our enamel thins out(tooth wear), exposing more and more of the yellow dentine substance underneath. Teeth whitening therefor also needs maintenance and every 3-6 months you probably want a touch up of whitening to keep your teeth looking sparkling white all year around. Only a very few people will not ever have to whiten again, but for the rest of us, we need maintenance.
Introducing our unlimited teeth whitening option where we supply you with complimentary whitening every 6 months for life. This is really unique and our way of rewarding you for looking after your teeth. To learn more see unlimited whitening here.


Introducing Our '4-in-1' Spring Teeth Whitening Special!
With this special we are really giving you super value for money to get the white teeth that everyone wants.
First the Oral hygienist will screen your teeth for tooth decay and possible cavities. This is not a dental exam, but rather a 'visual check' as no x-rays are taken, but you will be advised to have your teeth checked out by your dentist if any cavties are suspected.
After the screening a dental cleaning will follow to remove all the plaque and surface stains to reveal your natural healthy teeth. Dental impressions will follow so we can make you the customised whitening trays that is needed for your teeth whitening.
Finally, we will put you on our unlimited whitening for life list so we can give you your complimentary free whitening syringe every 6 months when visiting the oral hygienist! I am not sure if we will ever repeat this special as we literally are giving this treatment away.

Let see what you will get:
1) Dental screening for cavities(+-R250)
2) Dental cleaning with oral hygienist (+- R600)
3) Custom tray teeth whitening(+-R2699)
4) Free entry in our unlimited whitening for life program(priceless!)

Get all the above for only R1499!

To request this special, please fill in your details in the FORM below
and we will contact you soon.
To learn more about this special, please click here.

Please note: This special is only valid for September. Limited time only.
---